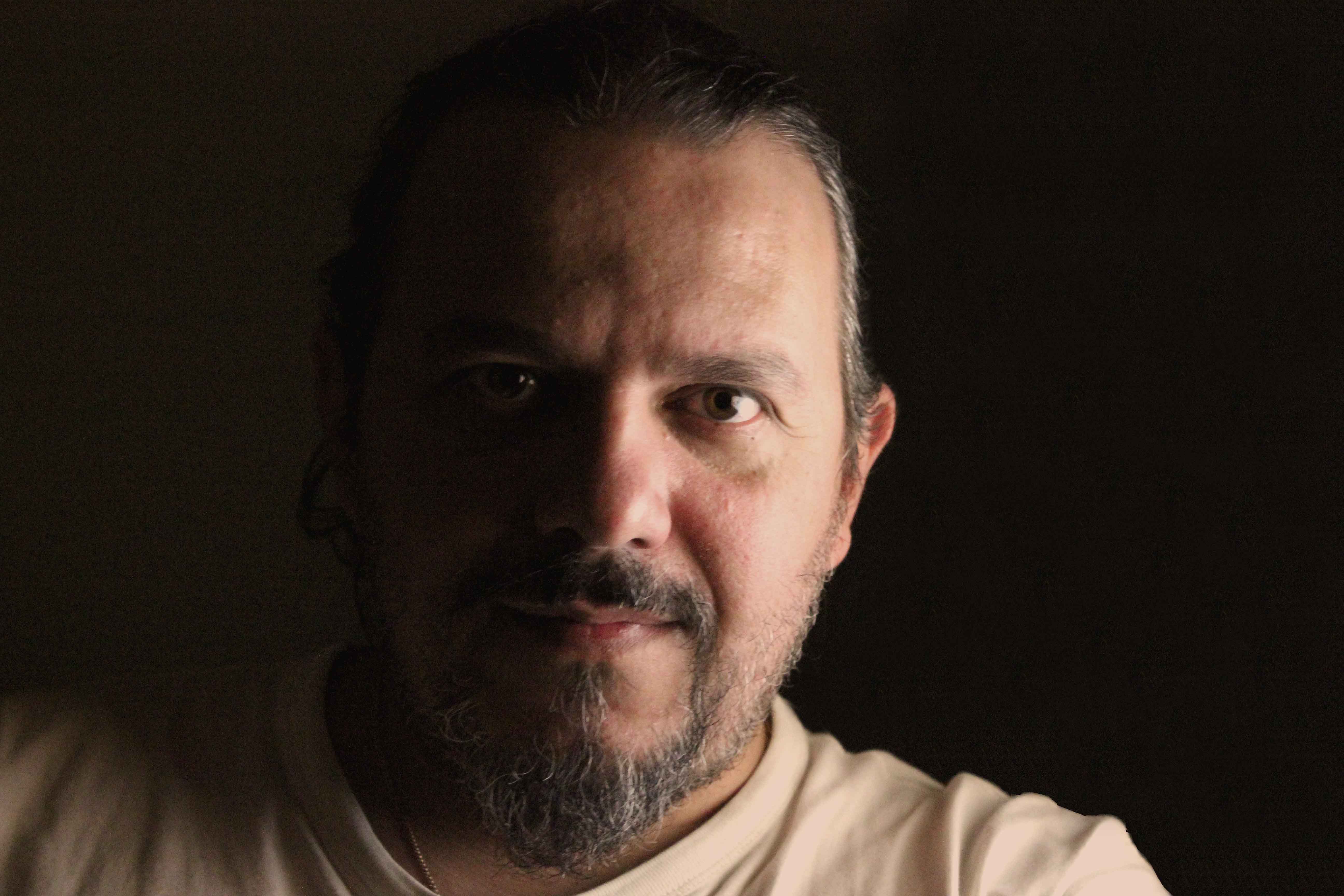 Born in Patras. A musician and composer, with artistic contribution to poetry and the visual arts. He studied at the National Conservatory of Greece, the Conservatory Philippos Nakas, the GIT of London and the City University of London. Since the 90s he is an active member of the Greek music scene, joining various ensembles with performances both in Athens and the rest of Greece.

His work combines different styles and idioms, covering a wide range of artistic creation. He has presence in the discography. He is scoring for film and theatre. He writes lyrics. Collections of his poetry have been published. He explores and experiments with different media and materials creating modern art.

Alongside the artistic creation, he undertakes music productions, deals with recording, mixing, sound design and runs his own recording studio.

He has taught a large number of students of all ages and levels. Since 1998 he teaches music and especially the technique of the electric and acoustic guitar, improvisation techniques, music theory, ear training, sight reading, music notation and music technology.

Ηe teaches electric guitar at the Department of Traditional Music of the School of Arts of the Technological Educational Institute (T.E.I.) of Epirus.